What's BusinessEurope's COPRES?
It is the Council of Presidents of BusinessEurope, the largest European business organisation. It will be held on 1 and 2 June in Madrid, hosted by CEOE. It takes place ahead of the upcoming Spanish Presidency of the Council of the EU.
For two days, more than a hundred presidents, DGs and permanent delegates from 40 business confederations from 35 countries will discuss the challenges that European companies are facing, signaling their priorities at EU level for the next six months.
Competitiveness will be in the focus – calling the Spanish Presidency and EU institutions to pursue an ambitious agenda and concrete actions.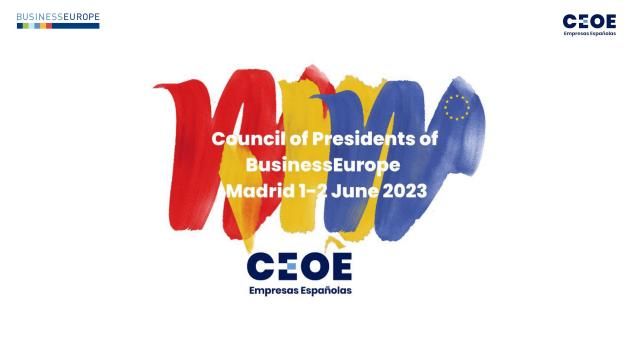 >
https://www.youtube.com/watch?v=V2_CWC_yxQE
Madrid Declaration Business Europe's Council of Presidents
Competitiveness is the road leading to a stronger EU position in the world and to economic and social progress
What is BusinessEurope?
Based in Brussels, BusinessEurope represents 20 million small, medium and large companies in all sectors.
It operates under the leadership of Fredrik Persson, its current President, and Markus J. Beyrer, its CEO. Antonio Garamendi, President of CEOE, holds one of the organisation's Vice-Presidencies.
Press
La competitividad, eje de la acción empresarial. José Alberto González-Ruiz, Director General of CEOE
Por una Europa más competitiva para todos. Fredrik Persson, presidente de BusinessEurope; Antonio Garamendi, presidente de CEOE
«Las empresas están trasladando ya su producción a EEUU». Fredrik Persson, presidente de BusinessEurope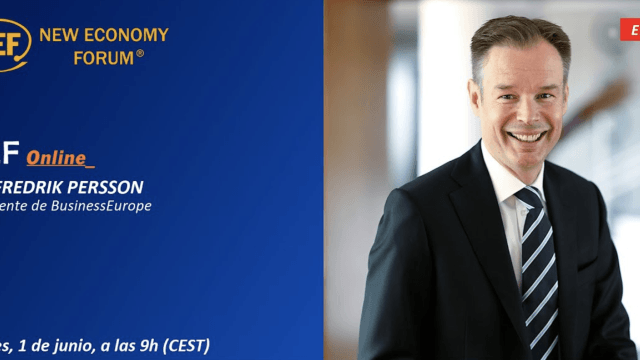 >
https://www.youtube.com/watch?v=AZoAbU_vQnU